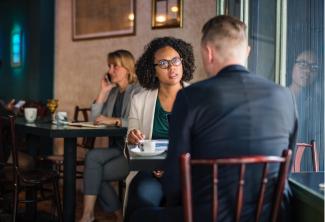 Dividends … or High-Value Sell Off?
Dan Danford, founder and CEO of Family Investment Center, recently published an article on the Investopedia website, where he's a frequent contributor. He offered insights regarding investing in stocks that will appreciate over time and have a high value sell-off, or holding on to stocks that offer high dividend returns.
"It is important to understand that most common stocks (as opposed to preferred stocks) could start paying dividends if the board of directors decides," Danford said in the article. "By the same token, a stock which pays a regular quarterly dividend could stop if the board of directors decides to refrain. So, from that standpoint, common stock dividends aren't guaranteed even if they have a long track record of paying regular dividends."

Danford also said that the approach an investor takes should be guided by their wants and needs. For those who need cash income, dividends can help them buy their groceries. For those who aren't in need of cash to such a degree, growth becomes the stronger option.

Read the full article at Investopedia.com, "Is it better to invest in stocks that will appreciate in time with a high value sell off or hold on stocks that will give high dividend returns?"