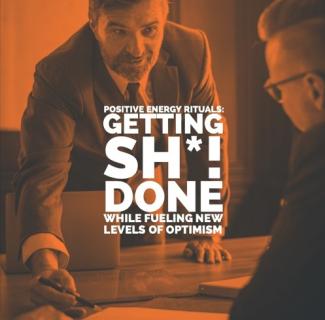 Family Investment Center: Let us Help You Harness Energy for Your Freedom Journey
Engage in Positive Investment Behaviors With Family Investment Center
Family Investment Center team members are no strangers to study groups and book clubs. It's through continued education that we establish new goals and achieve them, and it's a life-fulfilling venture that is worth the effort. Two of our Family Investment Center leaders shared their thoughts about a powerful book in a recent podcast.
Dan Danford, CEO, and Richard Salmen, President, discussed "The Power of Full Engagement: Managing Energy, Not Time is the Key to High Performance and Personal Renewal", by Tony Schwartz. The lessons in the book, though not directly related to investing, can be applied toward retirement goals and other finance related goals.
Danford and Salmen agree that clients who have taken the time to learn the lessons provided in the book have experienced dramatic positive changes in their personal and professional lives.
Salmen has been saying for years that when there was something he didn't want to do, he would exclaim, "I just don't have the energy for that," which happens to be one of the main takeaways from the book. "When we say we don't have time for something, we really mean we don't have the energy, or we see expending energy on certain things as a waste of energy."
According to the book, people can expend physical, emotional, mental and spiritual energy on the wrong things. Unfortunately, our energy capacity reduces if it's not used enough or used too often without being replenished. For example, Salmen and Danford spend at least an hour a day at their respective gyms getting in a good workout. "It's a constant balance to stretch yourself and give yourself enough time to recover," Salmen said. "It's the energy and effort you put into it that makes you grow."
anford agrees. He said he knows people who live their lives like it's a pinball game – they launch the silver ball up and it bounces randomly around, hitting things at random until it finally comes back down and they have a chance to launch it upward again.
"A lot of people live their life like that silver ball. No deliberate thought about 'what am I going to do when that obstacle pops up'," Danford said, adding that "while we can't control everything, we should do everything possible to be proactive in exerting energy toward the things we can control."
What does your personal freedom tour, a.k.a, retirement, look like? Who is going with you? What do you want to experience along the way? These are things you can control, so contact us at Family Investment Center and let's talk about how to invest your energy in the right places. To listen to Dan and Richard's podcast, click here or go to https://soundcloud.com/money-is-freedom/getting_sh_done.