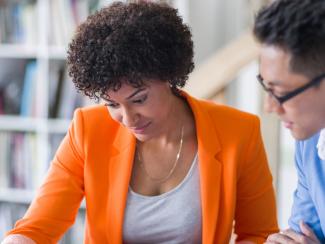 An Investment Advisor Can Help Baby Boomers Reach Retirement Goals
The Baby Boomers are no longer inching toward retirement. A majority of them have already entered into early to late stages of retirement, while the youngest of the generation is only a decade away from turning 65. Those in this generation should have solid goals set in planning for retirement, but a recent study finds that's not the case for many.

According to the Insured Retirement Institute's (IRI) survey, rather than planning for retirement, they're planning on postponing retirement. Frank O'Connor, Vice President of IRI's research, said they've found that most Baby Boomers have not set their retirement savings goals, which is the first step in being prepared for a comfortable retirement.

Interestingly, the survey found that for boomers that work with an investment advisor on a retirement strategy, seven in 10 say they have set a goal and are "happy and cautiously optimistic" about impending retirement. However, only 25% of those without professional assistance say they have set retirement goals, and only a third of them have a happy outlook on retirement.

Financial Stressors

Most people have short-term and long-term concerns with retirement. According to a study by MetLife, the following are the main pain points:
72% said affording healthcare in retirement is a long-term concern

62% fear that they'll outlive retirement savings, also a long-term concern

Affording bills after a job loss is the top short-term concern for 67% of respondents

67% said covering out-of-pocket medical bills is another top short-term concern
When working with a trusted investment advisor, these common concerns are discussed, and a plan is made so that these fears can be addressed. Investors working with advisors become more financially literate and identify possible problems ahead of time so they reach a point of financial wellness.
 
Misperceptions About Retirement

Many Baby Boomers have widely held misperceptions about what they'll need in retirement. For example, the IRI study found that only 30% said they thought they'd need $55,000 annually in retirement income. However, that's what the average couple, aged 65 to 74, spends annually.

An investment advisor can help clarify these misperceptions, because they have experience with clients in all stages of life. They can assist you in seeing what you will need, what you can expect and what you should be doing now to prepare for retirement.

If you need help planning for retirement, contact Family Investment Center. We'll take a customized, personal approach in helping you establish your goal and make a plan for getting you on your way to financial freedom.